Agent Dashboard
We at Ender Turing provide tools not only for Contact Center managers and supervisors but for Agents. We believe total transparency, access to self-coaching, and engagement will make the everyday life of each Agent better and easier. Hence we release a Dashboard for Agents where Agents can track their performance and receive training recommendations that they can take inside Ender Turing's self-coaching Portal.
1. Track your success and what effect training and coaching have, spot development opportunities, and many more:
2. Easily find Review and Feedback for your calls, ask for a supervisor, and peer review:
Multilingual Interface
At the request of customers, we release a multilingual Ender Turing interface, which now supports:
German, English, Spanish, Estonian, Finnish, French, Italian, Japanese, Lithuanian, Latvian, Dutch, Polish, Portuguese, Russian, Swedish, Ukrainian, Chinese
Dark theme
We know how painful it can be for your eyes to look at a white-blue monitor all day around. That's why we release Dark Theme for the happiness of you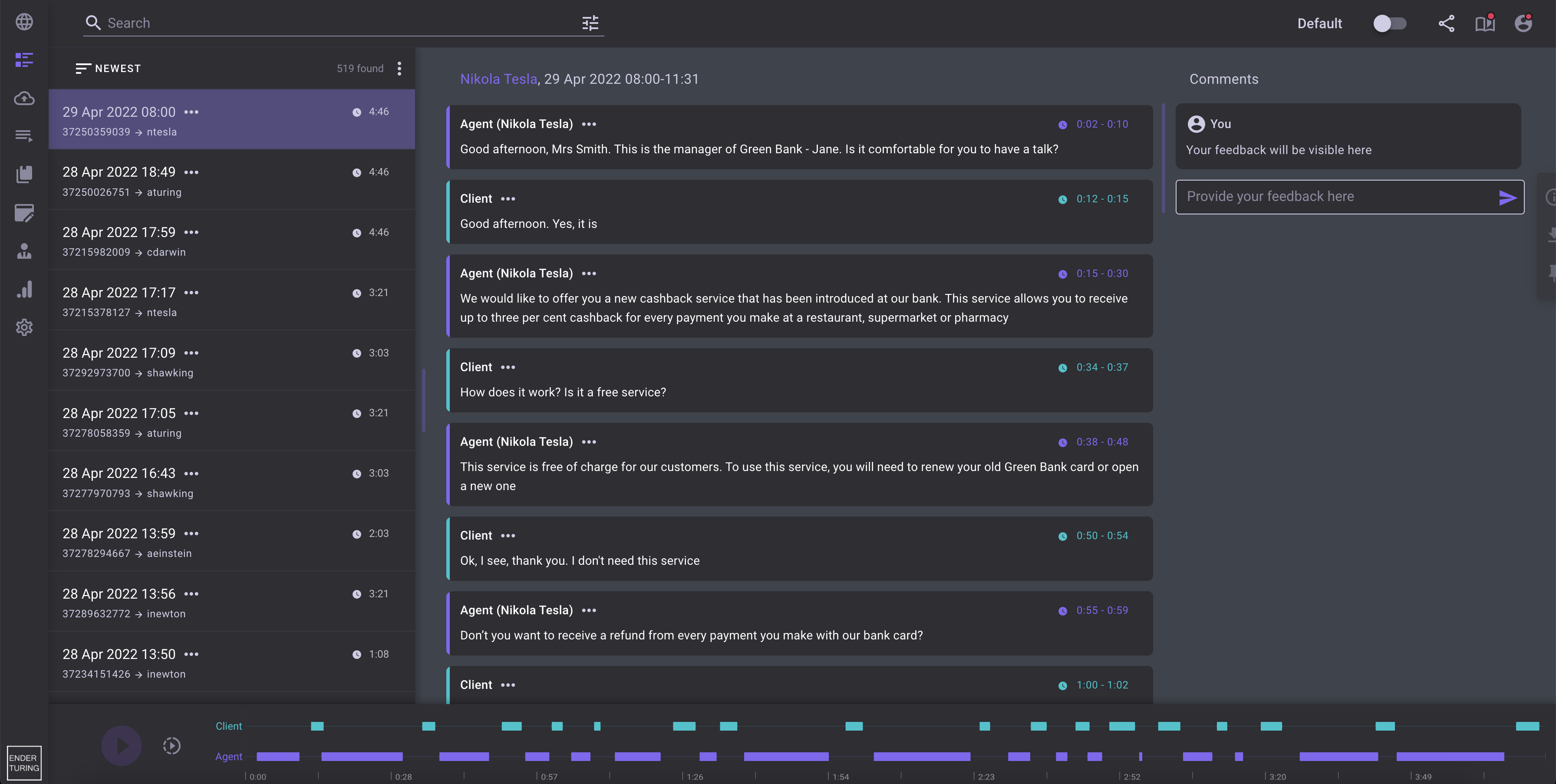 Simplified Tags UX/UI
We significantly simplify the setup and managing user experience for the Tags page, which makes it even simpler for users to spot and trigger automation on calls/chats/emails with critical phrases, words, and topics inside.

Simplified Teams/Agents UX/UI
Manage team members easier with the all-new UX and UI of the Teams/Agents page in Ender Turing 😉
Don't forget to subscribe to keep track of new speech analytics features